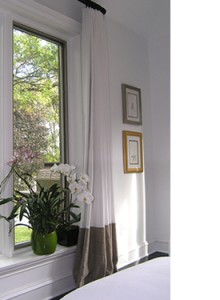 Origination:
Our retail showroom and fabrication studio opened November 5, 2006. That Covers It is a single member LLC, owned by Kathryn Royle. We design, engineer, and fabricate custom products; continually evolving our products and services to meet the changing and growing needs of our clientele.
That Covers It services mostly residential clients but continue to seek out commercial opportunities. We work directly through our clients and also with national and local designers.
Our Vision:
We are stewards of style, budget, and purpose. Thru a collaboration of creative and technical expertise we design and repurpose fabrics, furniture, and spaces that provide comfort, hold memories, and inspire.
Our Mission:
We want to train, educate, service and  offer direction to those who believe in our vision.  We facilitate our vision thru workshops, consultations, seminars, and artisanship.
Fabric Selection:
Our vast selection of quality and trend forward fabrics at a variety of price levels draws clients to our services and keeps them coming back for more. Our experience with and knowledge of textile performances and trends; along with an eye for color, texture, and pattern is important to successful design and getting the best value.
Construction:
The detail that sets our products apart from mass retailers or other workrooms. Our fabrication specialists have over 25 years of experience and have high standards of quality. Our array of specialized industrial equipment—welting, overlocking, blind-hemming, tacking, tufting, ruffling, pin-tucking, double-needle stitching—give our designs a distinctive edge and allows us to produce time-tested premium constructed products.
Product Selection:
We continue to resource and design innovative products for our clients. Our current focus is custom sewn products: Window treatments, furniture, slipcovers, bedding, cushions and pillows. We retail other textile items such as rugs, throws, pillow and duvet inserts.  We retail drapery hardware, shades, blinds, and shutters.
National Design Affiliates:
Kathleen Clements      Haynes Roberts     Urban Evolutions     August Haven     Ethan Allen     Younkers Custom Home Interiors     Extreme Makeover: Home Edition, ABC
Local Design Affiliates:
These designers work as independants and use our products and services to complete a full design experience for their clientele.
Mary K Tressler Design, Mary K. Tressler      The Last Detail; Mary Ellen Graham      Design 4U; Mary Stangel
Local Builder Affiliates:
C&C Builders      Deleers Construction     Pat Drury Design      Sterr Transformations
Trade Shows & Continuing Education:
High Point Furniture Market, High Point, NC      Custom Home Furnishings Academy, Charlotte, NC      Window Fashions Expo, Las Vegas, NV